Testimonials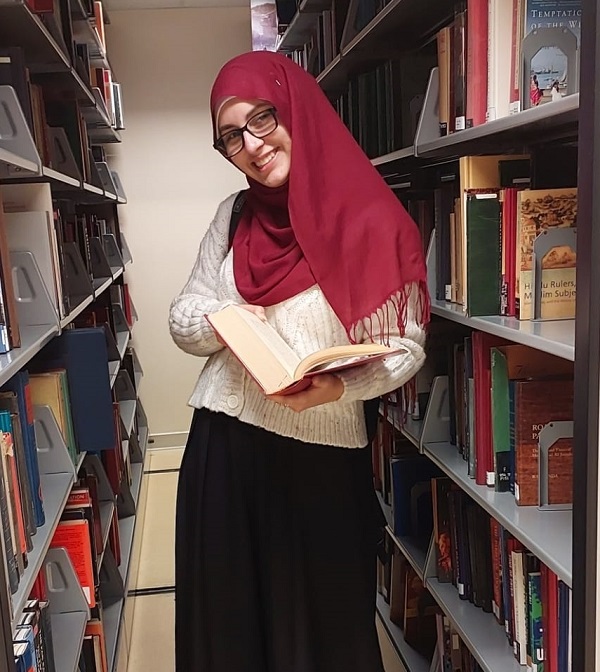 "The honors program has been such a wonderful experience and has constituted one of the best decisions I have ever taken. From the interactive workshops to the challenging coursework in an engaging environment, there have been no dull moments. It is truly an opportunity that surpasses expectations.'

Yasmine Zeaiter,Psychology, Spring 2023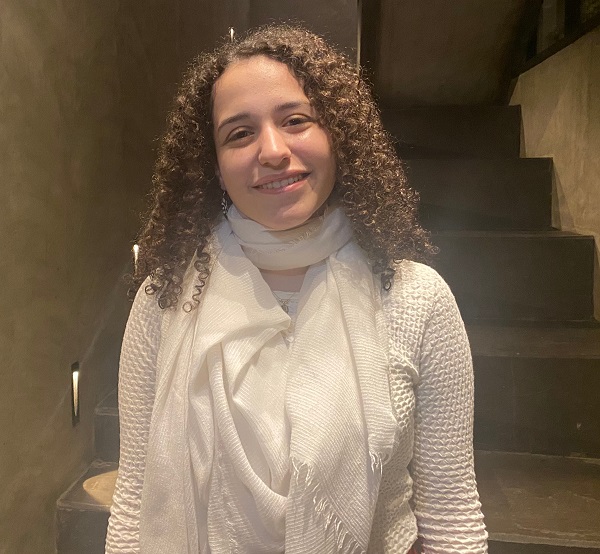 "The honors program has provided me with the opportunity to thrive on a personal and academic level. Interacting with like-minded individuals transformed the work to another level and enhanced my teamwork skills. Moreover, the open-discussions in the honors courses allowed me to think critically and learn new concepts beyond the material presented".

Shahd Aboul Hosn, Biology, Spring 2024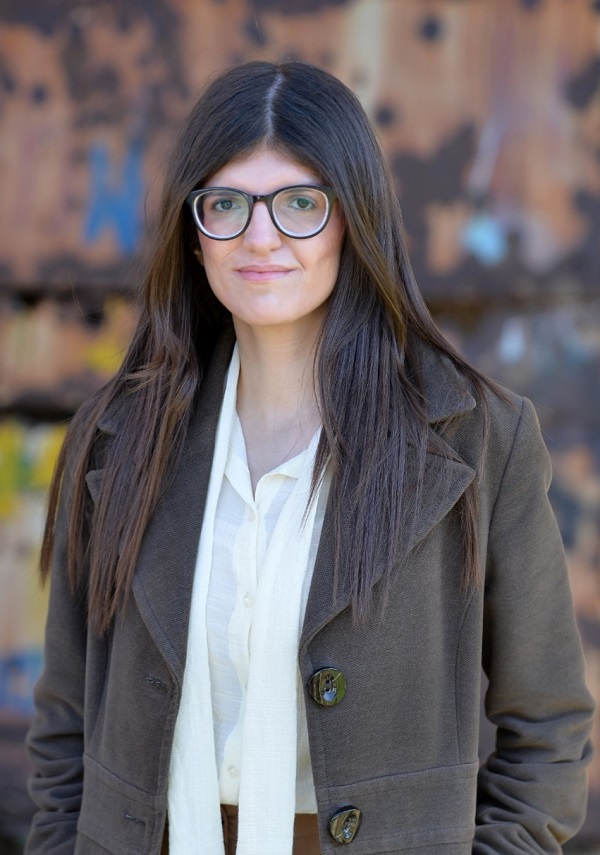 "A story worth a thousand words!Joining the Honors Program was the plot twist I never knew I needed to evolve on a personal and professional level. The engaging classes and enlightening workshops were the highlight of my three years at LAU. I am grateful to have had this opportunity."

Sara Ibrahim, English, Spring 2023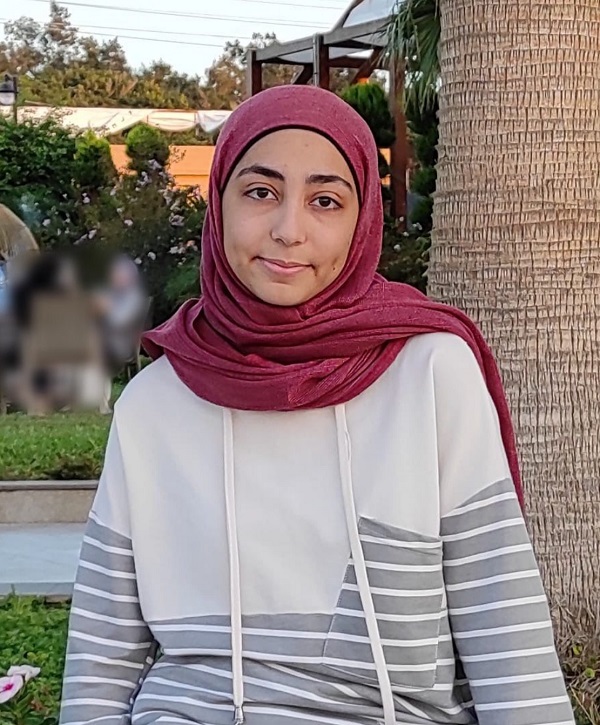 "Joining LAU's honors program was one of the most fruitful and rewarding experiences. "Interesting topics, thoughtful debates, and fascinating presentations" well describe the program that left a positive impact both academically and personally. It expanded my knowledge, developed my critical thinking, and increased my enthusiasm for knowledge".

Sara Ajami, Biology, Spring 2023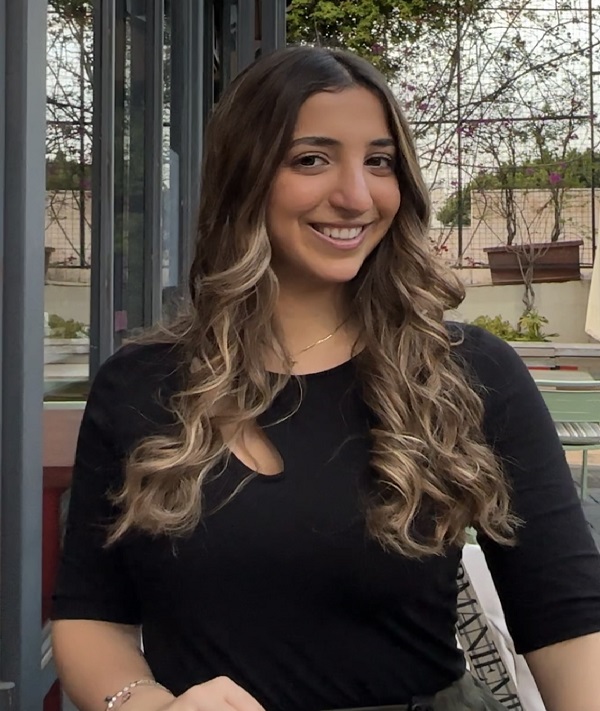 "Academic achievements establish a good physician, but combined with personal growth, they tailor a unique physician. That's how the Honors Program was the highlight of my rewarding journey at LAU, shaping and developing my academic personality and soft skills in an enriching and transformative environment".

Romy El Hosri, Biology, Spring 2023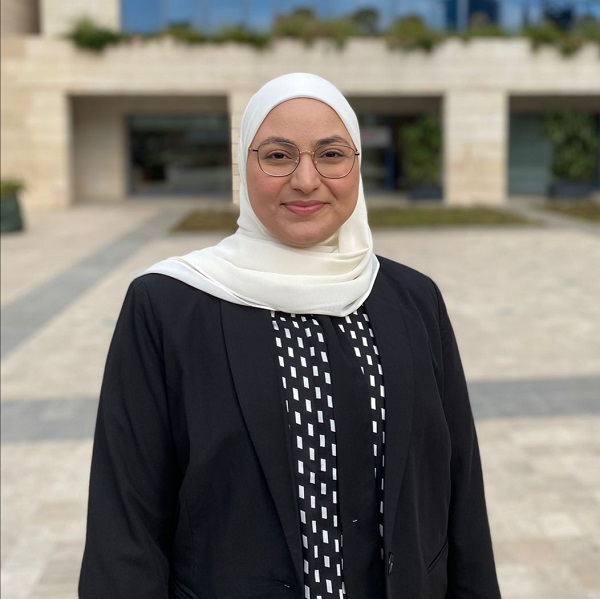 "The Honors Program has been a transformative, empowering experience, enriching my academic and personal life. Its dynamic curriculum, interdisciplinary learning, active workshops, and challenging classes equipped me with the skills and mindset to excel in future endeavors. I highly recommend the program for an exceptional undergraduate education".

Nour El Bizri, Biology, Spring 2023.
"Challenging and self-developing! My experience in the Honors Program fell nothing short of both. What an honor it had been to expand my knowledge and develop my research, critical thinking and communication skills through the engaging classes and insightful workshops. I definitely consider it one of the highlights of my experience at LAU".

Nadine el Beaini, Business, Spring 2023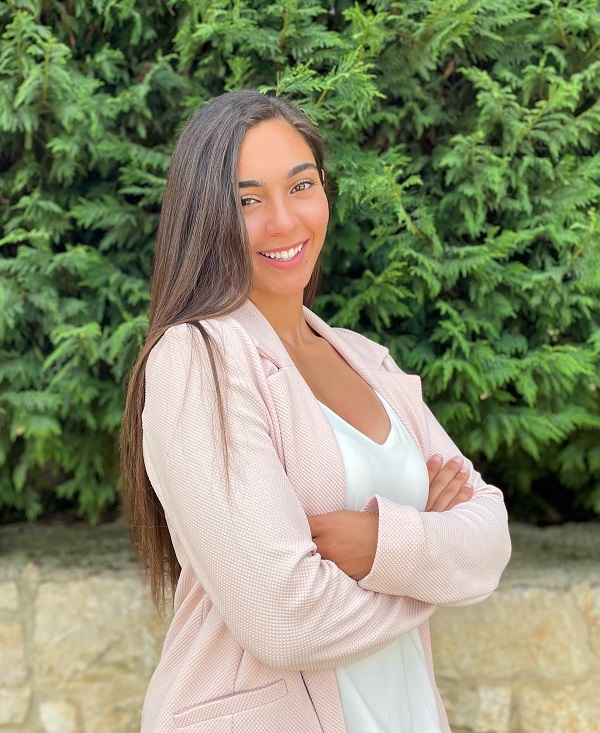 "I can confidently say that the Honors Program provided me with unique opportunities for academic and personal growth. Through rigorous coursework, close relationships with professors, and a community of like-minded peers, I was challenged to push my limits and achieve my full potential."

Lena Maria rizk, Business, Spring 2023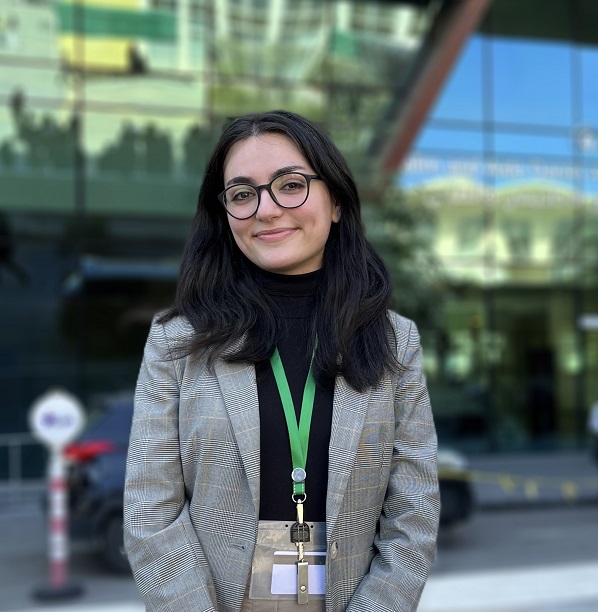 "LAU's honors program afforded me an enriching and academically rigorous trajectory as a biology student. I found that the program's unique and exacting curricular offerings, alongside the expansive prospects for investigative research and personal improvement offered, adequately prepared me for the rigors of medical school".

Mia Nour Noun, Biology, Spring 2023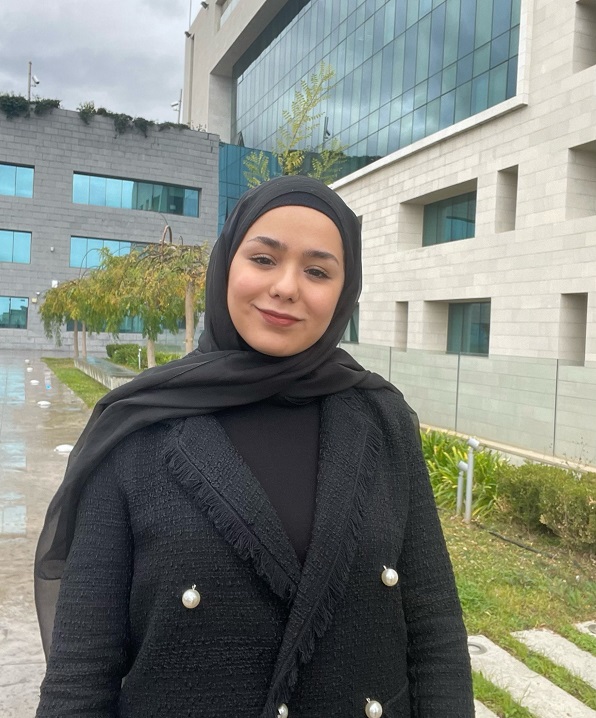 "Joining the Honors Program at LAU was an excellent decision for me. Engaging in challenging courses and active workshops with top students and competent instructors from multiple disciplines was truly rewarding".

Malak Abou Hamdan, Computer Engineering, spring 2023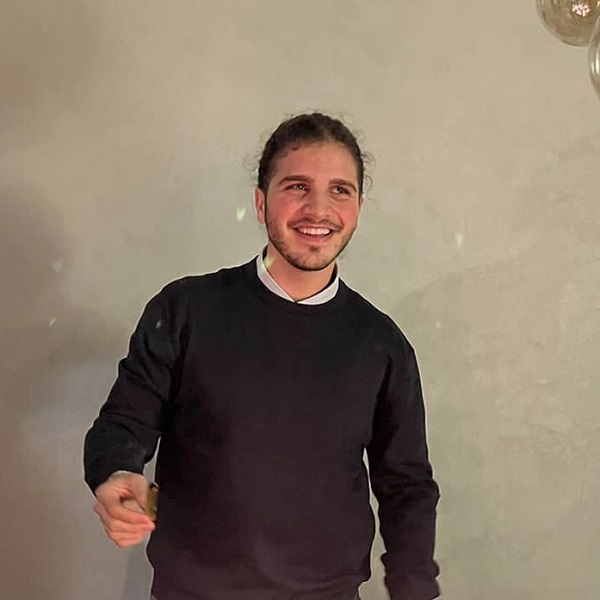 "Being part of the honors program exceeded my expectations. The opportunities and challenges that I faced have pushed me beyond my limits and helped me achieve academic success. Thank you for the enriching experience that will benefit me for years to come".

Karim Fattah, Economics, Spring 2023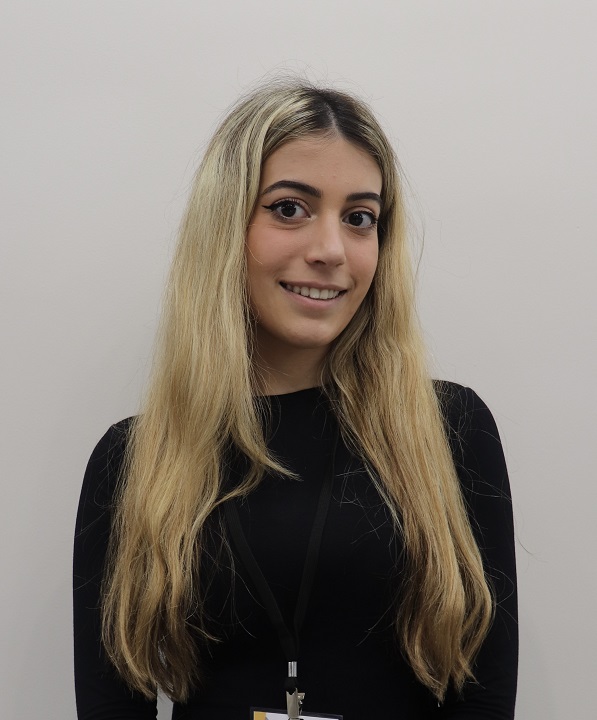 "The honors program has allowed me to quench my thirst for knowledge in my field through the unique courses provided. Also, this program helped me sharpen my soft skills because of the workshops that are specifically tailored for us to excel in the real world."

Elodie Khederlarian, Political Science, Spring 2023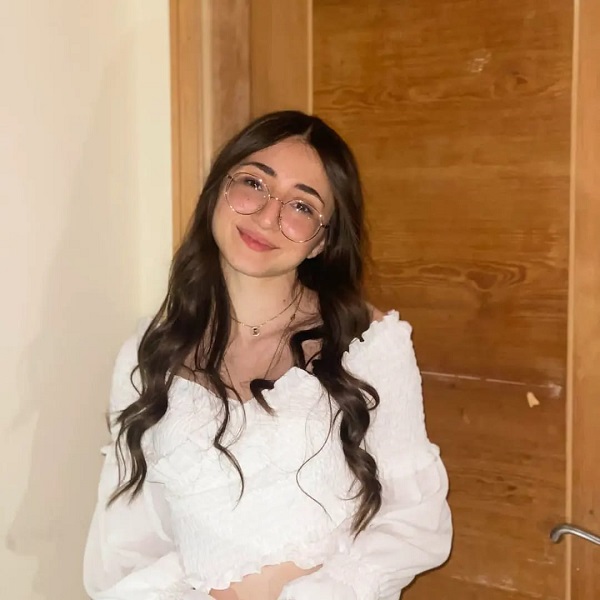 "Learning and growth were at the heart of my experience in the Honors program at LAU. The Honors Program fostered my learning and growth through stimulating challenges and friendly competitions. It enriched my academic experience and nurtured my personal growth in invaluable ways".

Elissa Trad, Psychology, Spring 2023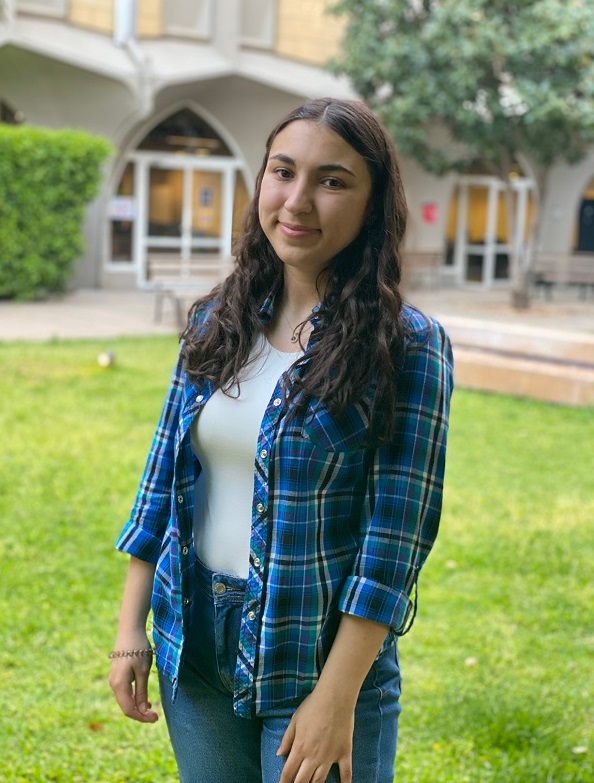 "The Honors Program was an exceptional experience that challenged me academically and pushed to grow as a person. The small class sizes, engaging discussions, and supportive community allowed me to explore my passions and gain valuable skills. It truly enhanced my undergraduate education".
Christina El Ahmadieh, Biology, Spring 2023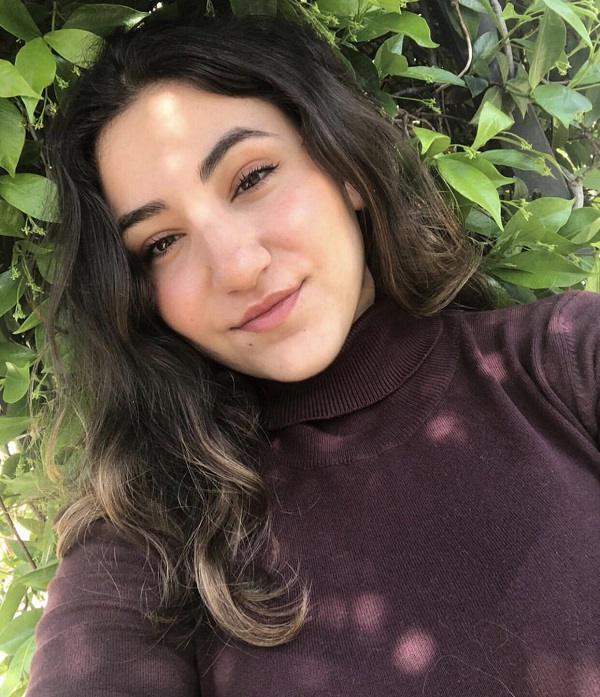 "LAU's Political Science and International Affairs honor program truly provided me with the opportunity to have insightful discussions with some incredible scholars in the field. It also provided an extra analytical layer to almost every aspect I'm learning in my major."

Bayan Fakih, Political Science, Spring 2023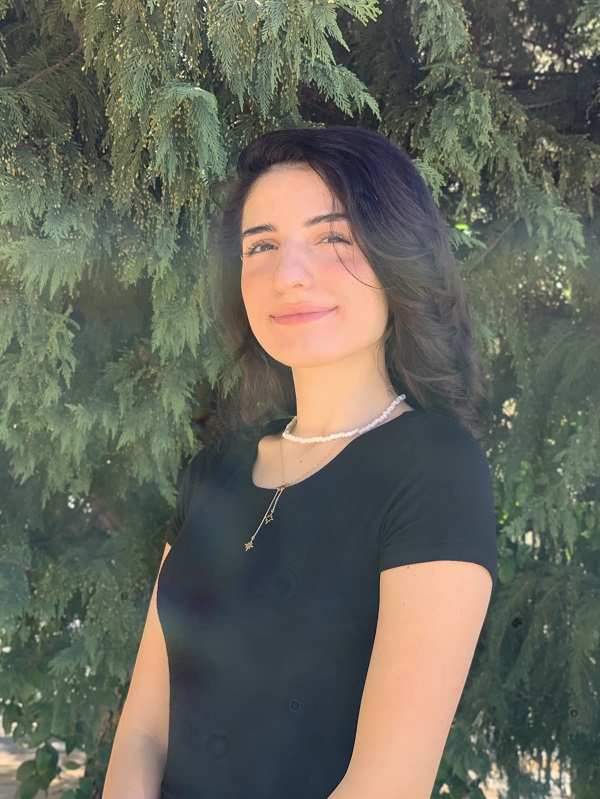 "Why scratch the surface when you can deeply delve into multidisciplinary subjects with likeminded fellow colleagues and remarkable faculty members? Being part of LAU's Honors Program provided us with that experience and drove us to push our limits in research, teamwork, and self-discovery through delicately designed classes and workshops."

Carol El Farraji, Architecture, Spring 2023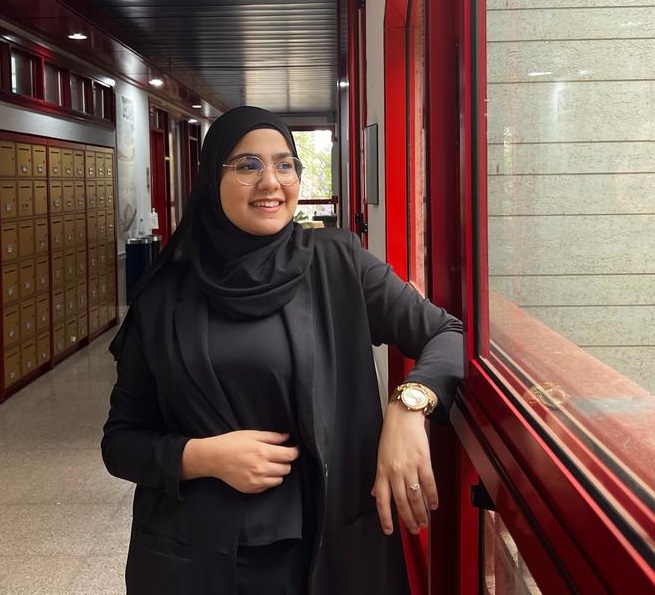 "The program was a new and fascinating experience for me, it was super beneficial because all the courses were professional, even elective courses were very detailed and specialized in specific fields, it provided me with many skills including researching and writing, this all added more value to my degree."

Fatima Sleiman, Architecture, Sping 2023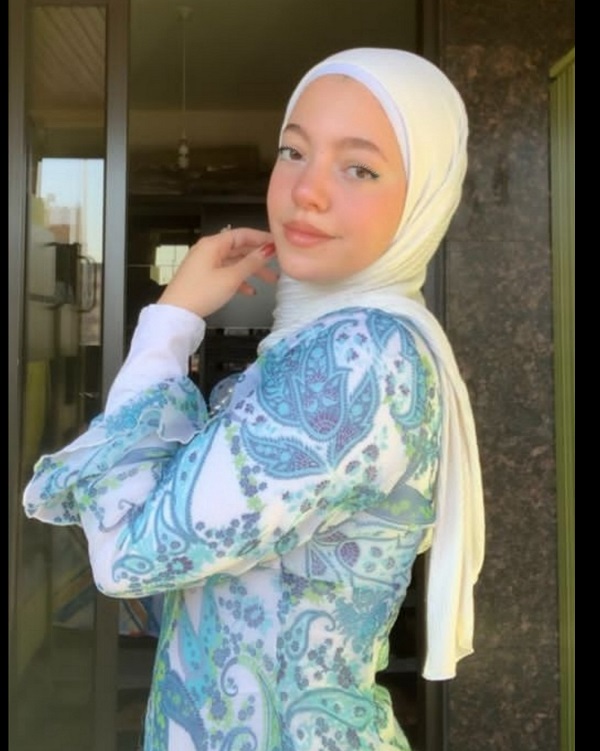 Being part of the honors program showed me how wonderful it is to be part of a group that is as dedicated and goal oriented as I am. Thank you for the lovely experience that pushed me past my limits.

Aya El Ashi, Psychology, Spring 2023.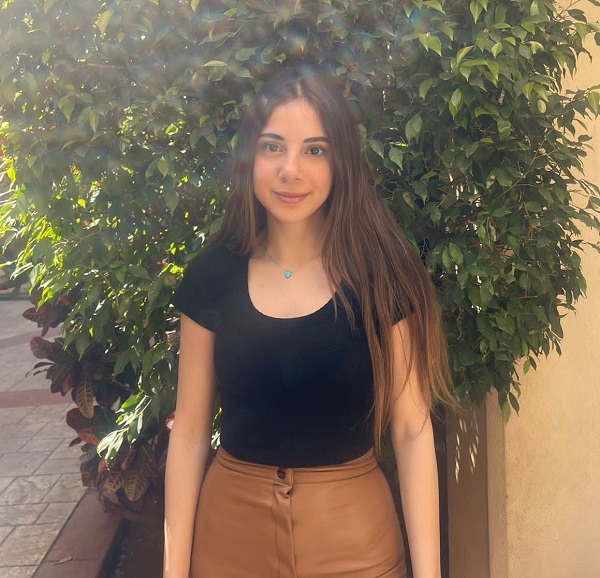 My years as an honor psychology student at LAU were quite memorable. Joining this program has been a rewarding experience, because of the incomparable knowledge and connections I have gained. I would definitely recommend students to join the program, and enhance their skills in multiple horizons through fruitful classes and challenging workshops!

Aya Salman, Psychology, Spring 2023.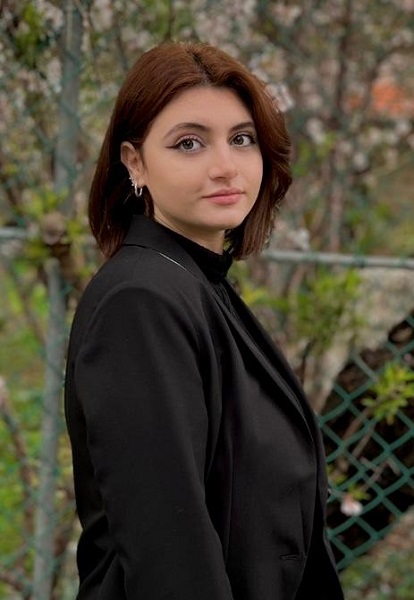 Dedication, confidence, and passion. This is how I can describe my experience as an honor student. Belonging to this program, I participated in various workshops and projects that not only strengthened my academic skills, but they also pushed me to become a better version of myself.

Andy Daher, Political Science and International Affairs, Spring 2023.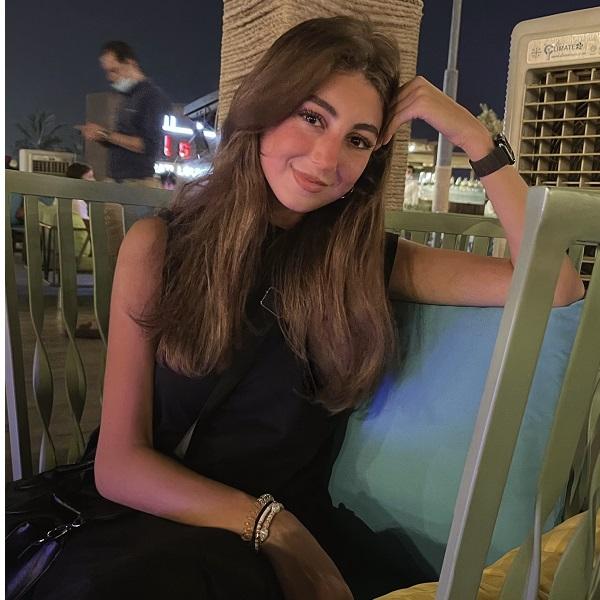 I am thankful to have graduated as an Honors student from LAU. Engaging with like-minded students in classes, all eager to learn and evolve themselves, was so enriching. From my experience, I inevitably recommend this program to any student who enjoys challenging courses and intriguing workshops delivered by capable and knowledgeable professors.

Tala Matar, Civil Engineering, Spring 2022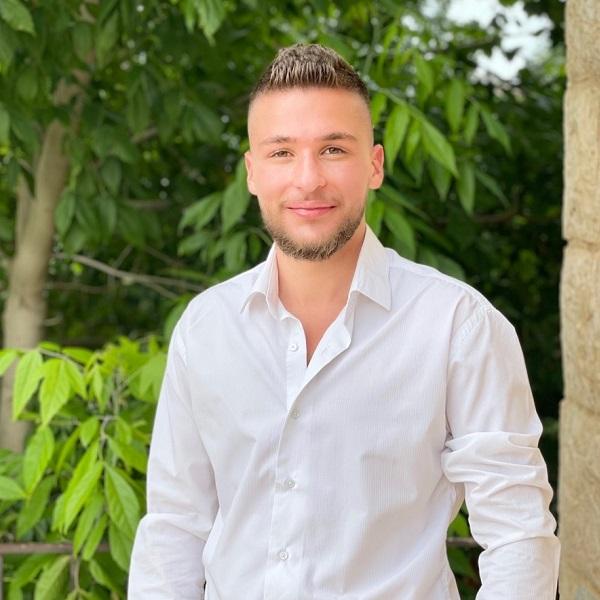 Joining the honors program has been a rewarding experience because of the stimulating courses that have enhanced my abilities and the various workshops that have aided in the development of the skills needed to get an advantage in today's competitive business environment.

Roy Nemer, Economics, Spring 2022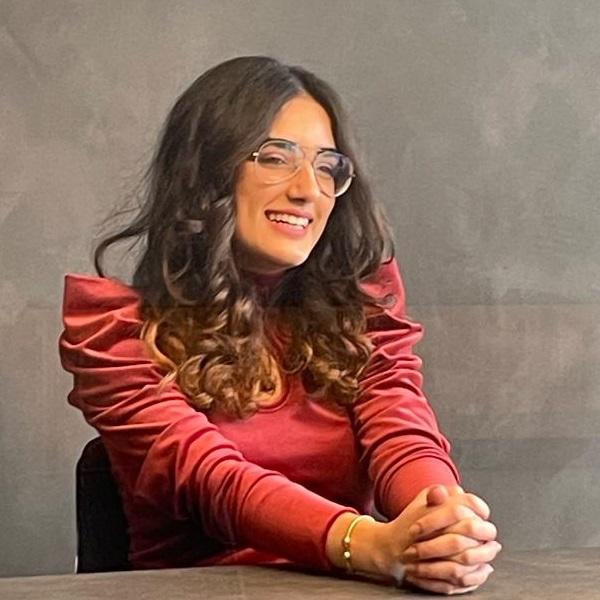 The program played a pivotal role in my academic and personal development journey. I gained incomparable knowledge in Economics. The challenge was extremely self-fulfilling. It is motivating To be surrounded by similarly ambitious people . Besides enriching discussion, friendships and endless memories were made.

Celine Boutros, Economics, Spring 2022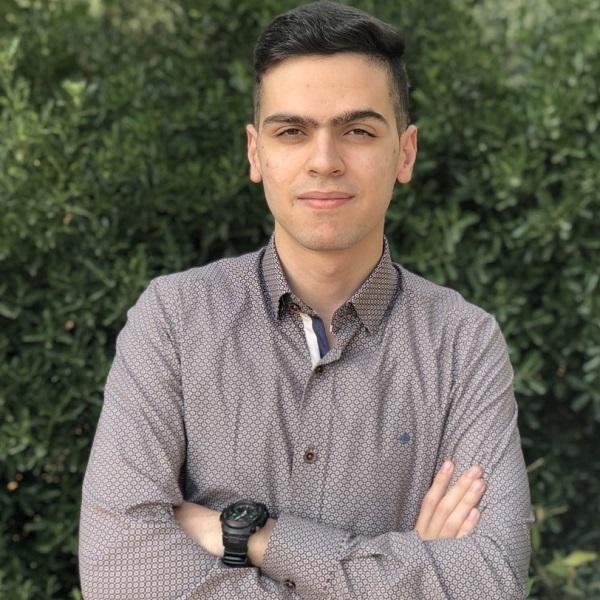 The honors program gave me the opportunity to shape my academic personality and improve my abilities regarding research, critical thinking and communication. Working with talented classmates and peers makes the investment in honors classes and workshops much more encouraging. It's definitely a one-time experience.

Houssein Chehade, Biology, Spring 2022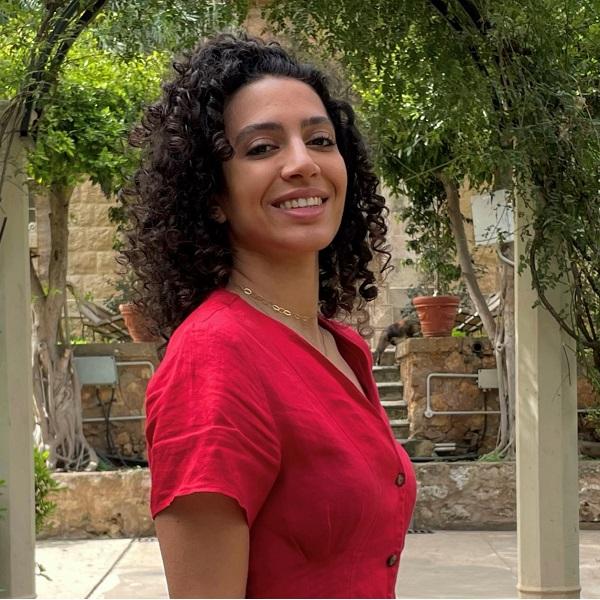 Joining the honors program was one of the most important choices I have entailed in my academic journey. Engaging in workshops and interactive classes with like-minded students and outstanding instructors expanded my knowledge in different fields and was indeed intellectually rewarding.

Nour Fadwa Richani, Architecture, Spring 2022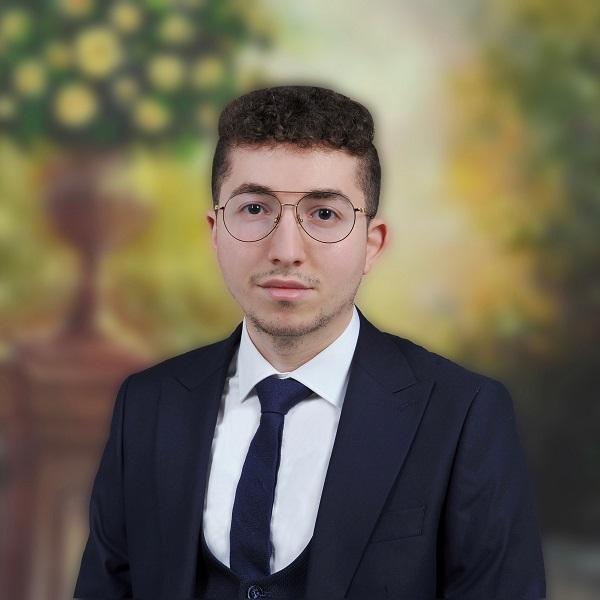 Joining LAU's honors program was a fruitful experience. I had the chance to attend very important as well as challenging classes that enriched my knowledge on interesting topics and allowed me to further develop my critical thinking, communication, and leadership skills.

Bashir Barake, Biology, Spring 2022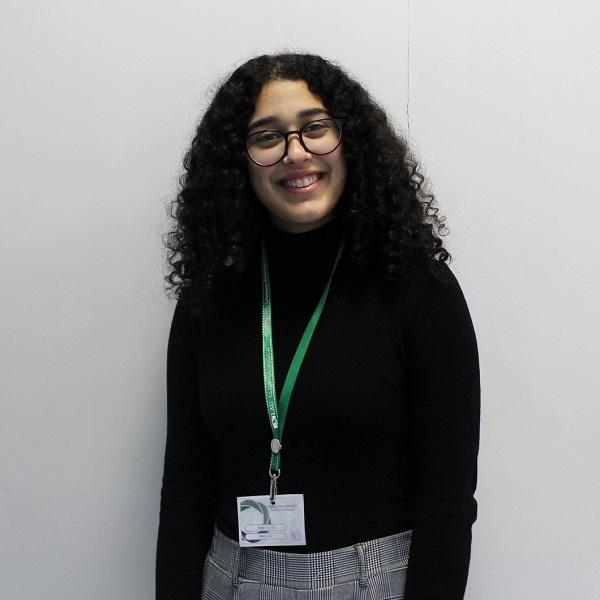 The honors program was very beneficial in my experience. Aside from getting a different in my major courses, the workshops were very helpful in building skills that would help for future adventures.

Tala Hamzi, Psychology, Spring 2022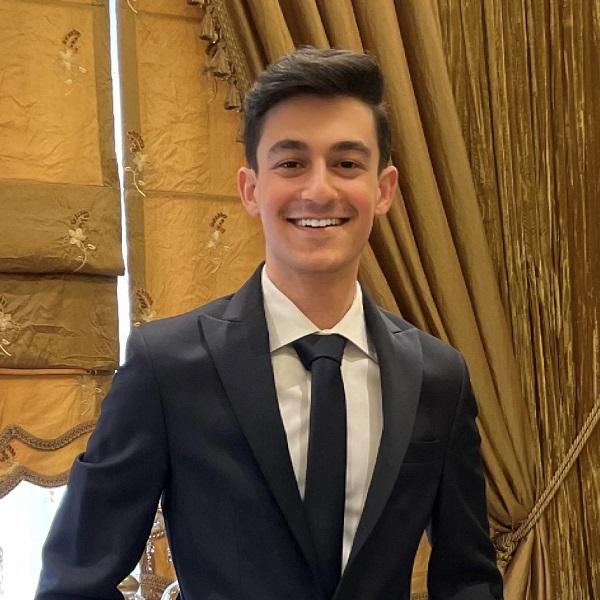 Compelling challenges and constructive competitions! That is how I would describe my experience in the Honors program at LAU. Through the fascinating topics, insightful discussions, and engaging debates, this program allowed me to grow, both on the academic and the personal levels.

Tarek Klaylat, Biology, Spring 2022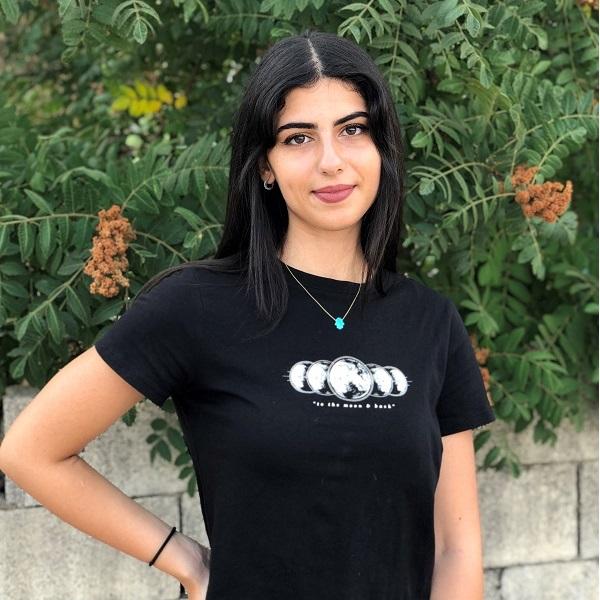 The honor's program provided me with a lot of room for personal growth and academic improvement mainly through the provided workshops and extended class discussions. It also helped me connect with fellow students who share similar academic interests and experiences.

Fatat El Halabi, Psychology, Spring 2022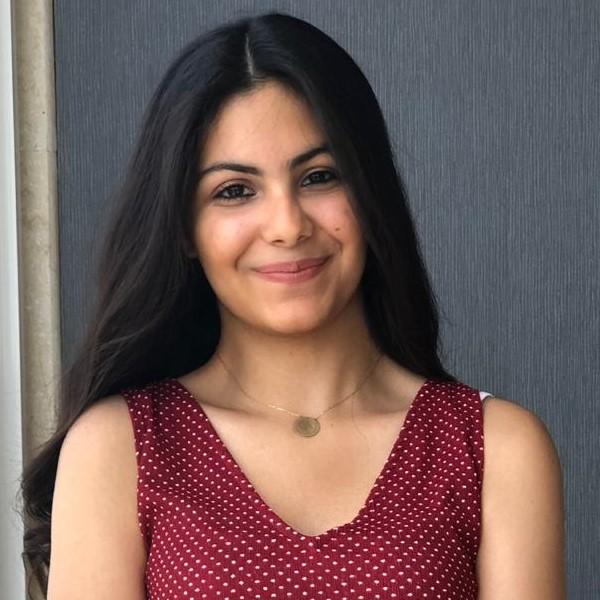 Whether it's the major or elective courses, the honors program has granted me the opportunity to challenge and stimulate my critical thinking, passion for learning and engagement with like-minded students and exceptional instructors from diverse fields. It offers the ideal environment for those who yearn to strive and expand their horizons.

Lara Harfoush, Economics, Spring 2021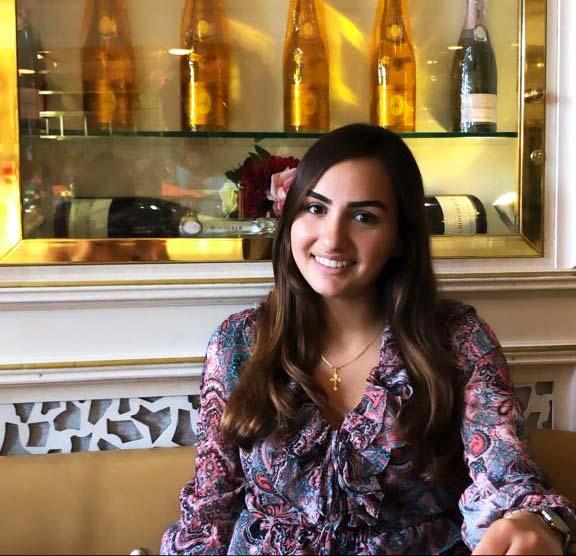 Joining the Honors Program was one of the best decisions I took throughout my academic journey at LAU. Engaging in active workshops and challenging courses with top students and competent instructors from multiple disciplines was indeed intellectually rewarding.

Theresa Kahale, Electrical Engineering, Spring 2021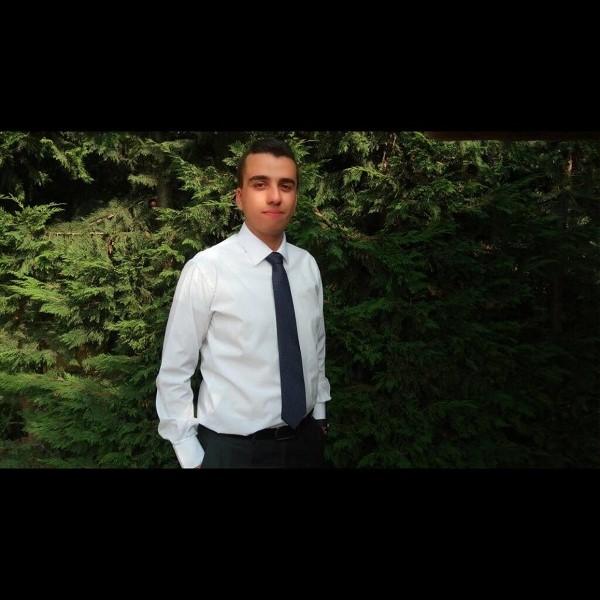 My university experience was thrilling and joining the Honors Program was the cherry on top. This program has greatly honed my expressive powers through extensive presentations and workshops. It vastly expanded my knowledge in diverse fields, other than my major field, including entrepreneurship and literature.

Karl El Hayek, Civil Engineering, Spring 2021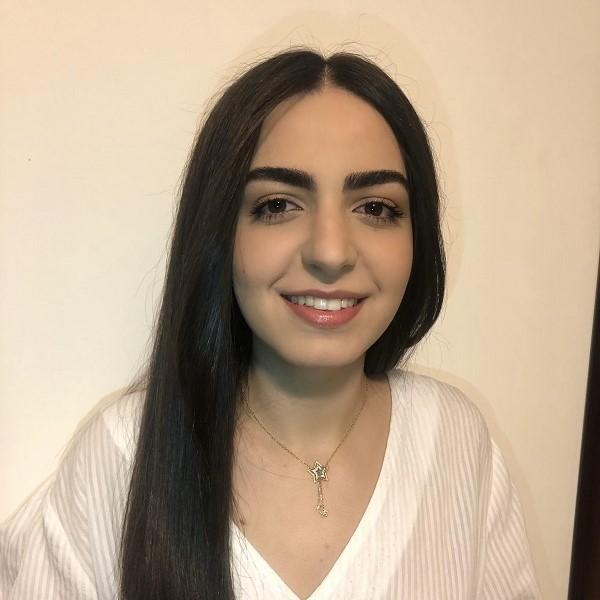 Joining the Honors Program has been a rewarding experience. The program challenged my critical thinking and enhanced my knowledge. Whether through interactive courses or live workshops, the program provides a unique opportunity, and I am truly proud to have been part of it.

Farah Khadage, Business, Spring 2021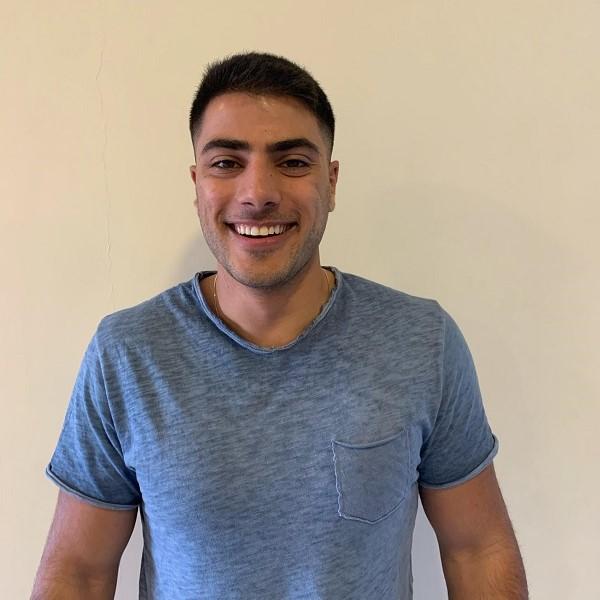 The honors program has taught me one of the most crucial things in life: social interaction. This program has allowed me to enhance my communication skills as well as taught me the basics of giving presentations, an aspect that I really lacked.

Edwin Chrabieh, Biology, Spring 2021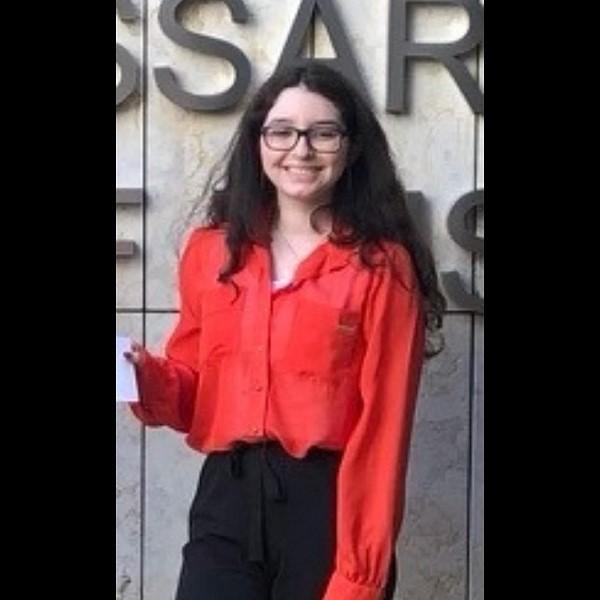 The Honors Program allowed me to explore my analytical and problem-solving skills. The courses and professors encourage students to think out of the box and provide a safe environment to have conversations on intricate topics maintaining respect to the topic and our colleagues.

Rachidi Tamara Younes Rojas, Business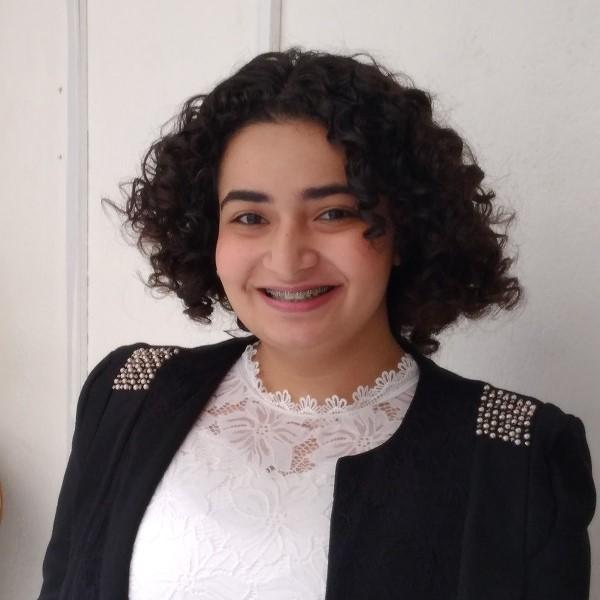 My experience at the Honor's program has been marvelous. It gave me the opportunity to challenge myself and to meet people as equally driven and enthusiastic about learning as I am. I feel proud to belong to such a community of exceptional future leaders!

Tala El Kayal, Business, Spring 2021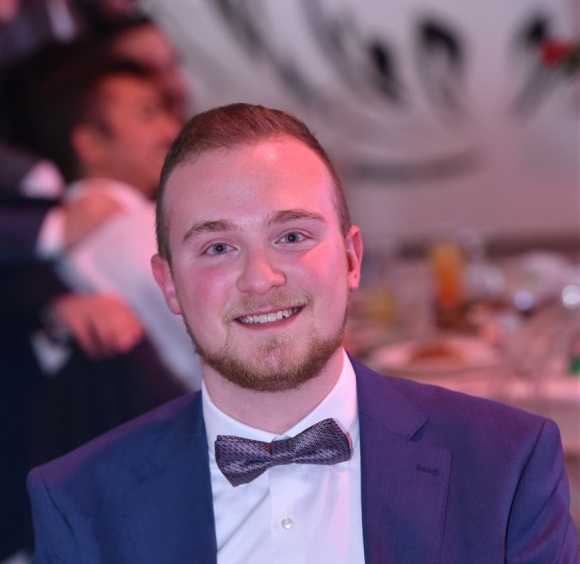 Joining the Honors Program turned out to be one of my greatest choices. Getting to learn the courses in an interactive manner is truly valuable. Additionally, the workshops were of great benefit in enhancing my soft skills.

Charbel Badr, Computer Engineering, Spring 2021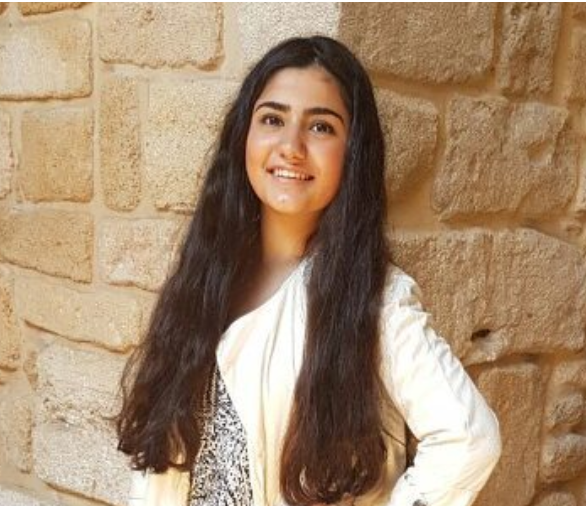 The Honors Program definitely enriched my learning experience in the best way possible. The competitive environment it fostered always encouraged me to boost my critical and creative thinking as well as consistently pursue knowledge.

Yara Hijazi, Biology, Spring 2021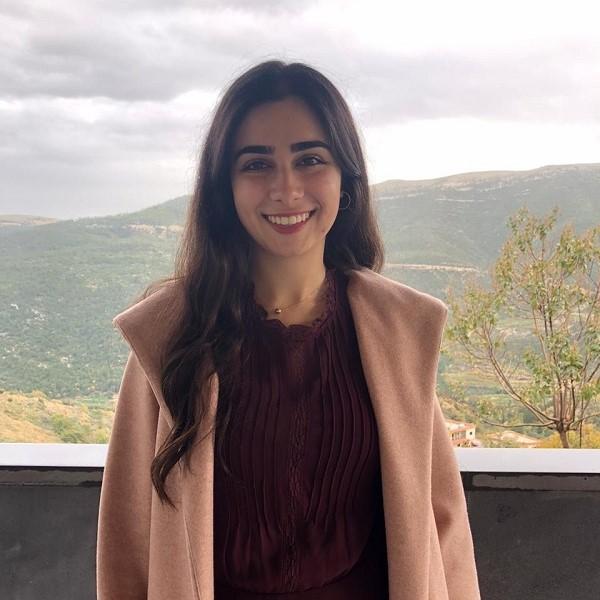 My love for challenges drove me to apply for the honors program few years ago. Since then, it exceeded all my expectations. It is a motivational and expressive experience, a confidence booster, and a unique opportunity to meet insanely talented and diverse people!

Lucette El Bitar, Biology, Spring 2021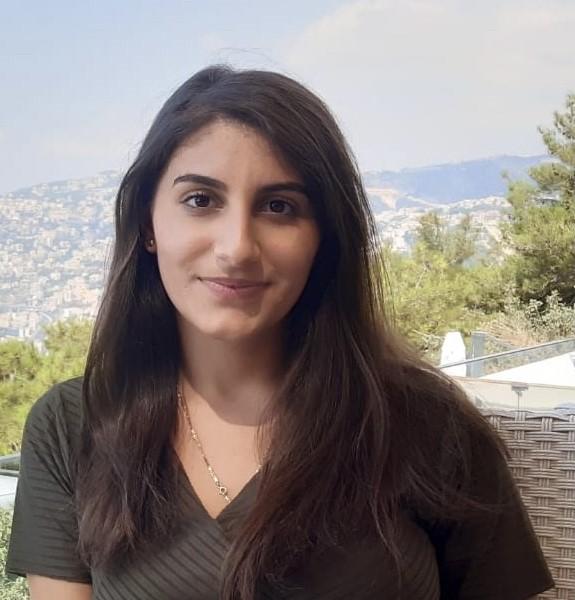 LAU's Honors program has been a challenge yet an opportunity to improve myself continuously. Being a part of this program has been an amazing experience. One, that allowed me to expand my knowledge and overcome learning obstacles with dedication, through its wonderful courses and workshops.

Racha Azar, Biology, Spring 2021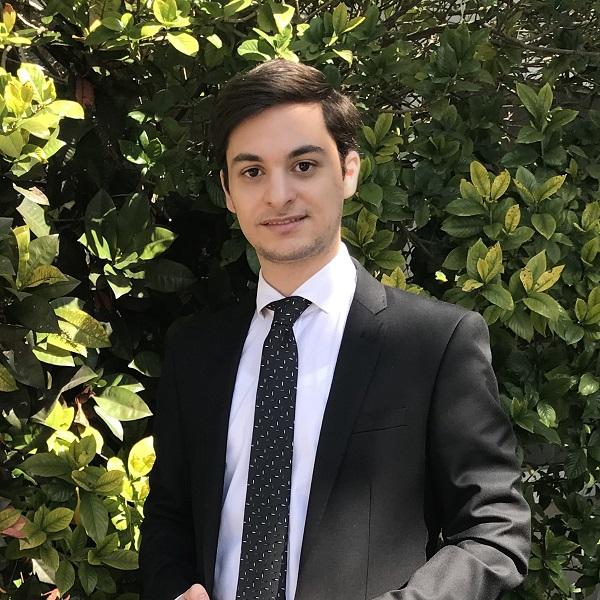 Not only did LAU's Honor's Program enhance my academic skills, but it also provided me with the opportunity to engage in lively discussions with both classmates and instructors. I can confidently say that the classes offered ranked among the most intriguing classes I have taken.

Peter Mahfouz, Biology, Spring 2021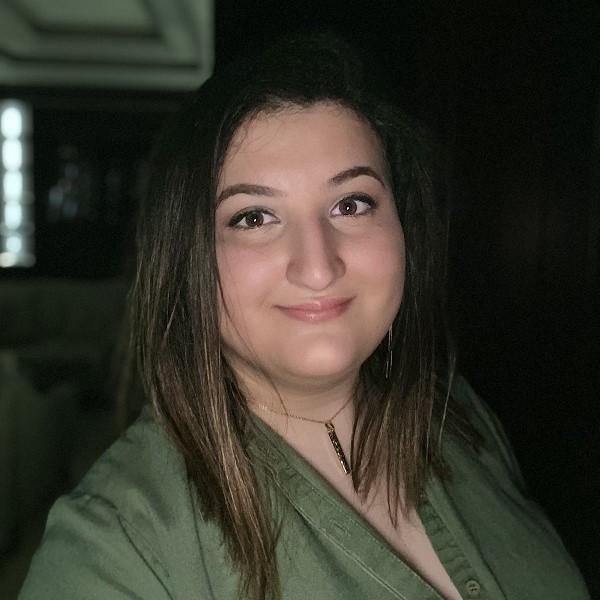 As an architecture student, the Honors Program allowed me to develop at an academic and professional level. I strongly recommend this program for those that want to benefit from interesting and thought-provoking seminars and workshops.

Hiba Jabbour, Architecture, Summer 2021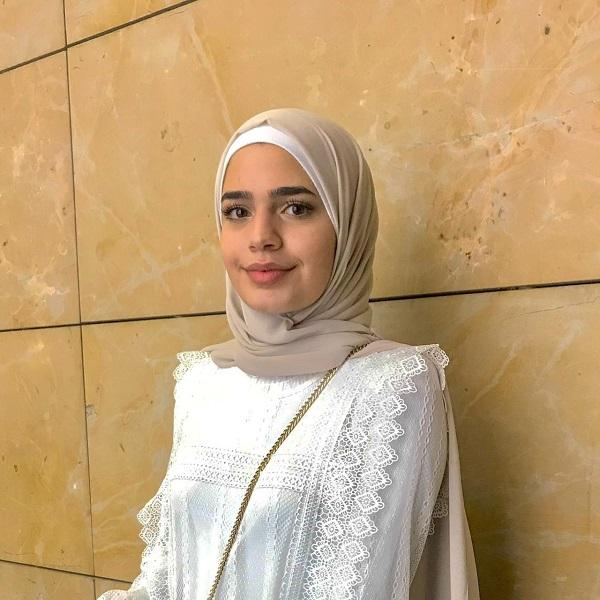 The Honors Program is a living proof that LAU invests in its students by nourishing their inquisitiveness in an environment that drives them to self-actualize. Its impact is not limited to intellectual advancement as it propagates further to include evolution of the individual as a whole, and I could not be more grateful for having been granted this opportunity.

Mona Kossaybati, Biology, Spring 2021
Not only academic, but also intrapersonal and interpersonal modifications have added assiduity and wisdom to my everyday behavior as a result of this exceptionally challenging and unprecedented, yet highly rewarding journey. To say this experience is life-changing would be an understatement!"

Gil Kerbage, Biology, Spring 2021
Being an honors student at LAU was an incredibly rewarding experience. The honors courses allowed us to hold insightful discussions with fellow students. Our research capabilities were developed and improved under the guidance of notable faculty members. The workshops perfectly supplemented our learning process throughout the years.

Leen El Harakeh, Architecture, Spring 2021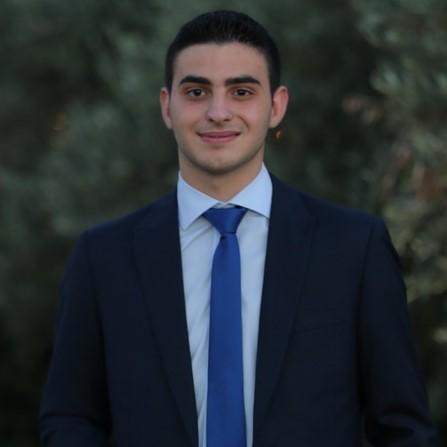 Witnessing a community of students who are all eager to learn and, in the process, enjoy the research, thinking and collaboration is uplifting… I'm thankful for the Honors Program and the opportunity it offered me to be part of that community and grow academically and personally!

Jean Paul Khairallah, Biology, Spring 2021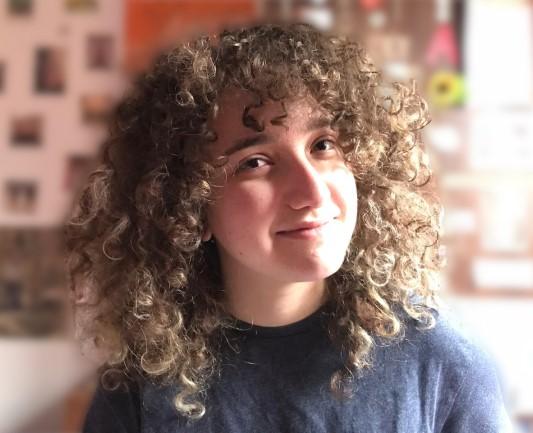 Is it worth the trouble? It's the difference between taking a class and being taken by a class. It's the difference between learning about a subject and learning about yourself. It's the difference between completing requirements and investing in the experience. It makes a difference.

Vicky Panossian, English, Spring 2021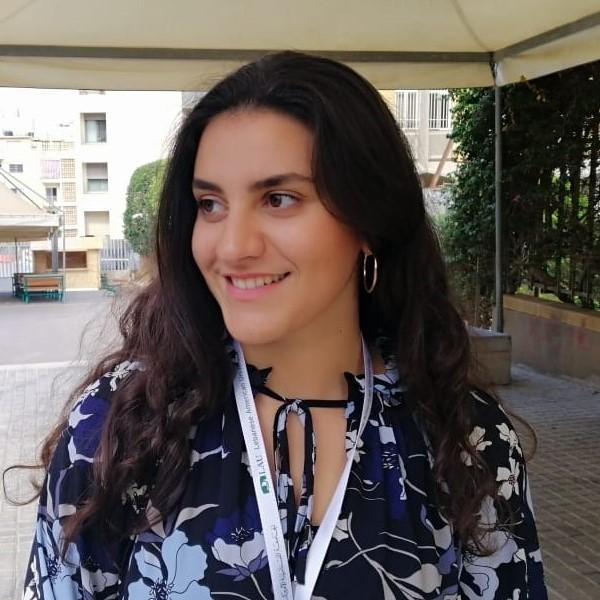 The small classrooms, graduate courses, and tailored curricula allowed me to dive deeper into my major and reflect more on my post-graduation aspirations. Beyond its academic benefits, the Honors program gave me experiences in and out of classrooms I'll never forget, teachers to hold dear forever, and friends to keep close forever.

Sabine Bejjani, Economics, Spring 2021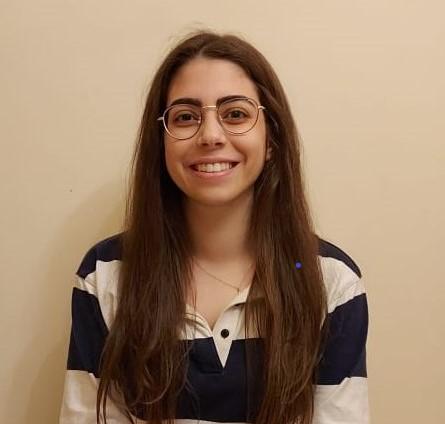 Is it worth the trouble? It's the difference between taking a class and being taken by a class. It's the difference between learning about a subject and learning about yourself. It's the difference between completing requirements and investing in the experience. It makes a difference.

Nour Tabet, Architecture, Spring 2021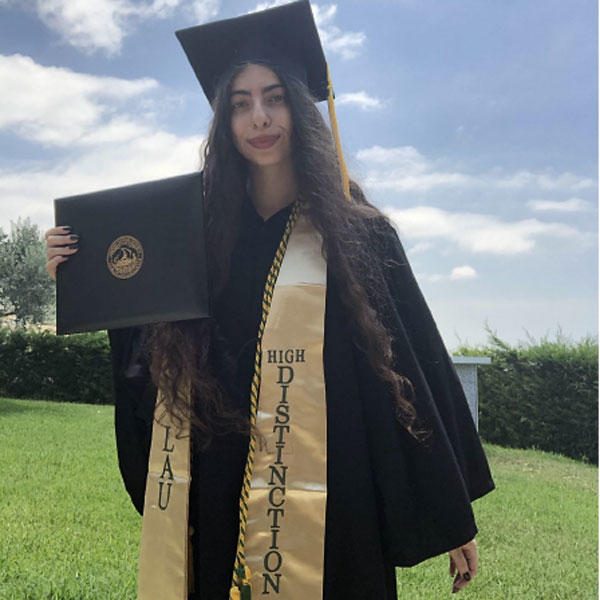 The honors program courses have an interesting twist which allowed me to challenge myself and keep moving forward. The workshops enhanced my experience and integrated into my life. Being part of this unique program was a wonderful journey.

Judy AL GHOUL, Biology, Spring 2020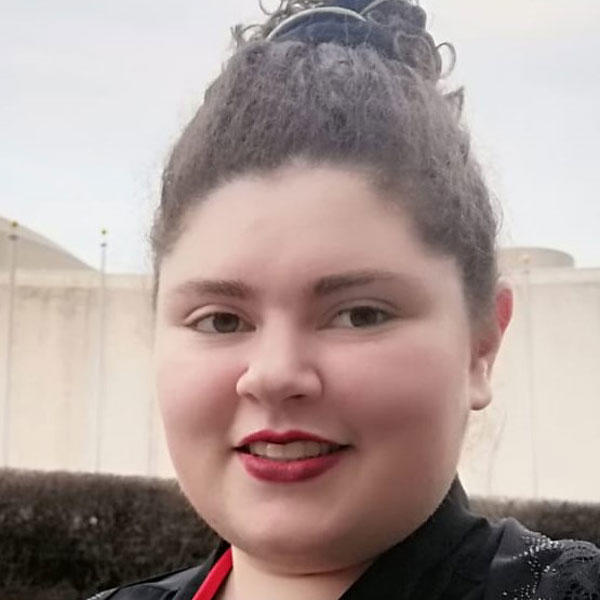 The Honors Program allowed me to grow personally, professionally and academically. It accentuated my love of learning, honed my critical thinking and allowed me to engage in stimulating discussions with like-minded individuals. The program's workshops were also second to none.

Christelle Barakat, Political Science, Fall 2019
Whether it's through lively workshops, interactive courses, or a year long research, the Honors Program has properly delivered on its promise of a challenging yet enriching experience set to prepare and empower us against the various challenges that lie ahead.

Ahmad Wattar, Civil Engineering, Spring 2020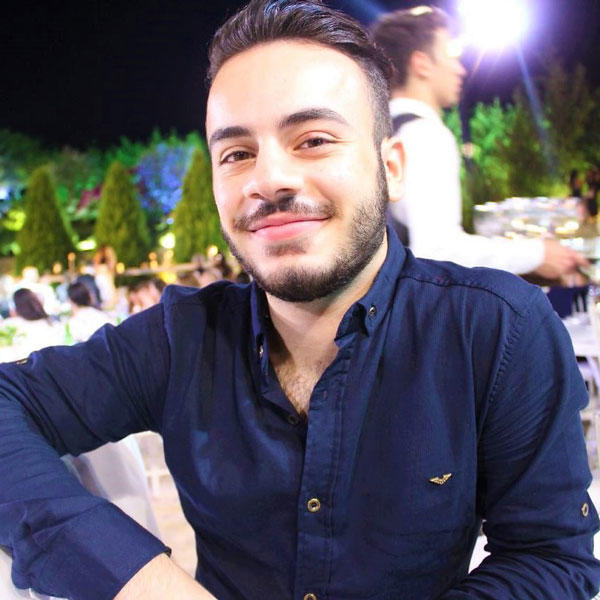 Though my major offers plenty of electives, the courses I experiences through the Honors Program truly raised the bar. Competent teachers, excellent material and engaged peers helped fostering an excellent learning environment and made joining the program the best decision.

Anthony El Gemayel, English major, Spring 2020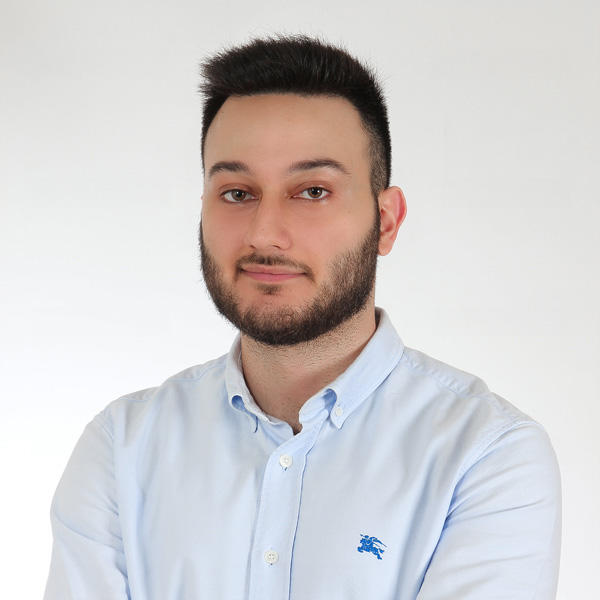 What sets the Engineering Honors Program apart is its focus on growing an entrepreneurship mindset among students, and on encouraging them to build research experience at an early stage. Consequently, a whole new world of opportunity is opened up.

Jad Diab, Mechanical Engineering, Spring 2020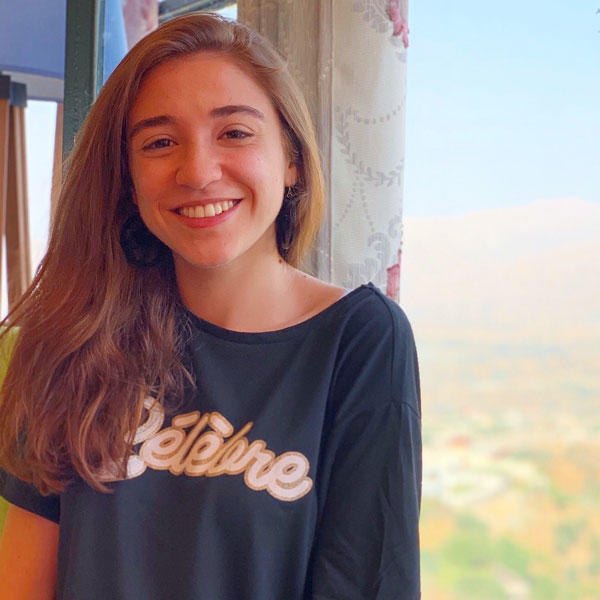 LAU's Honors Program is a great opportunity for growth. Each course and workshop had its own impact on our academic and personal skills. We appreciate the time, care and attention put in tailoring such a challenging yet rewarding program.

Joelle El Sayegh, Petroleum Engineering, Spring 2020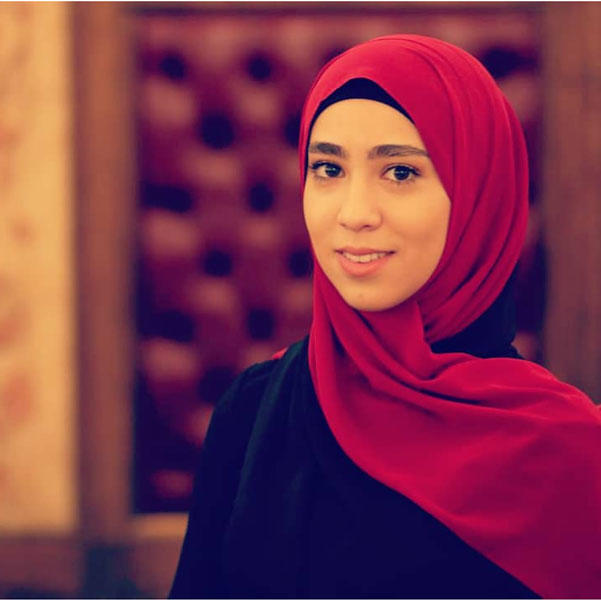 The program creates a unique classroom environment that boosts our abilities and extends our knowledge, in addition to the skills that we acquire from the workshops. Thanks to LAU for providing such a great opportunity.

Joudy Sayed Ahmad, Business, Spring 2020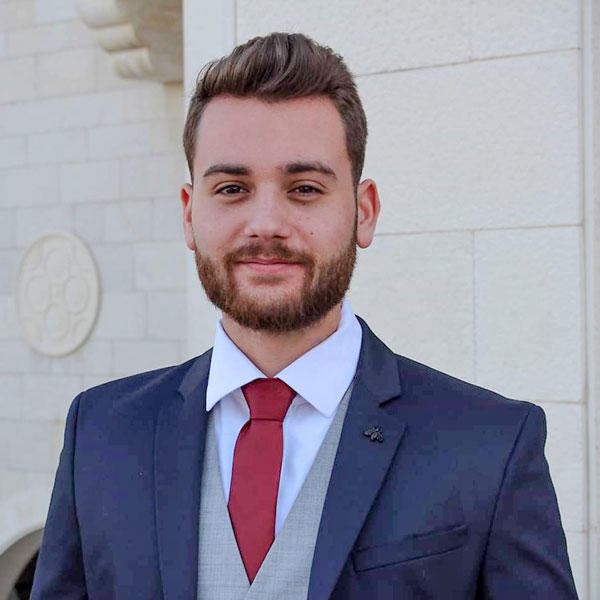 Joining the honors program has been an enriching experience through its interactive courses that enhanced my abilities and the various workshops that helped in building the skills necessary to have an upper hand in this competitive business world.

Jude Darwich, Business, Spring 2020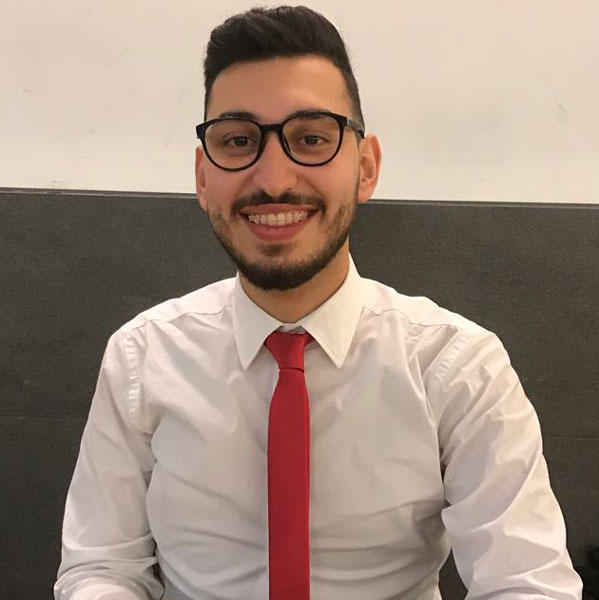 Words are powerless to express the great impact the Honors program had on me. The interactive yet challenging learning process, the triggering material and the variety of dynamic workshops provide a unique opportunity to broaden our horizons.

Majd Rachid, Biology, Spring 2020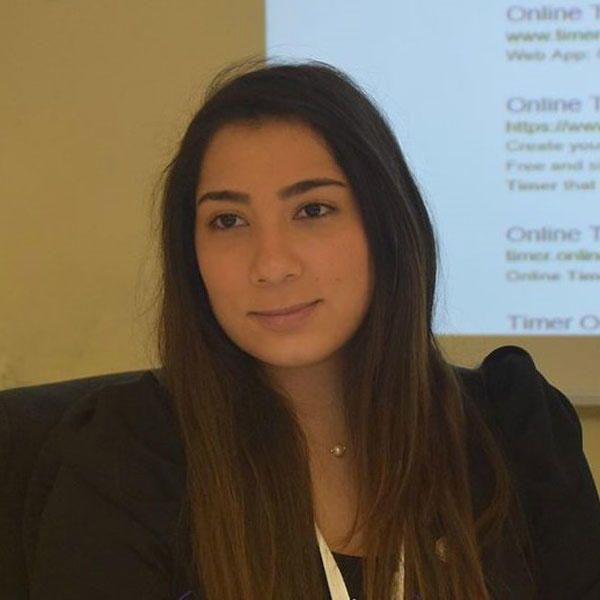 Being a part of the Honors has undoubtedly been one of the most fulfilling and rewarding experiences of my academic journey at LAU, as it has given me the chance to both expand my knowledge and enhance my confidence.

Maryline Alhajj, Biology, Spring 2020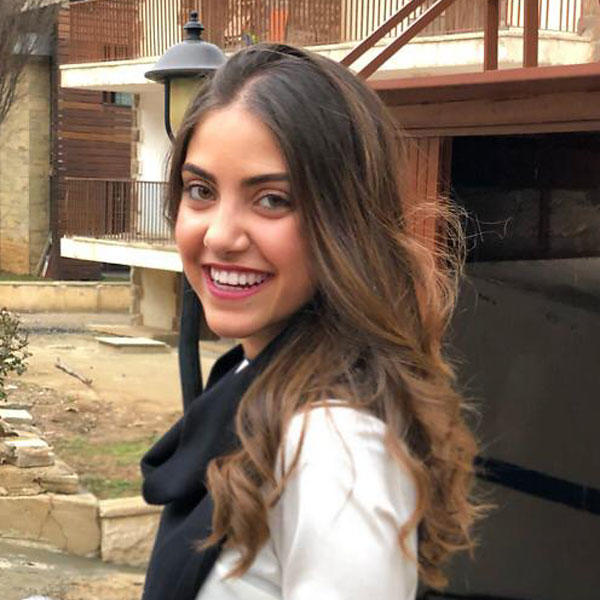 The path to success is always searching for new concepts to learn. I believe that LAU's Honors Program is well designed to help students learn this skill and I am honored to have been part of this program.

Myriam BOUERI, Biology, Spring 2020